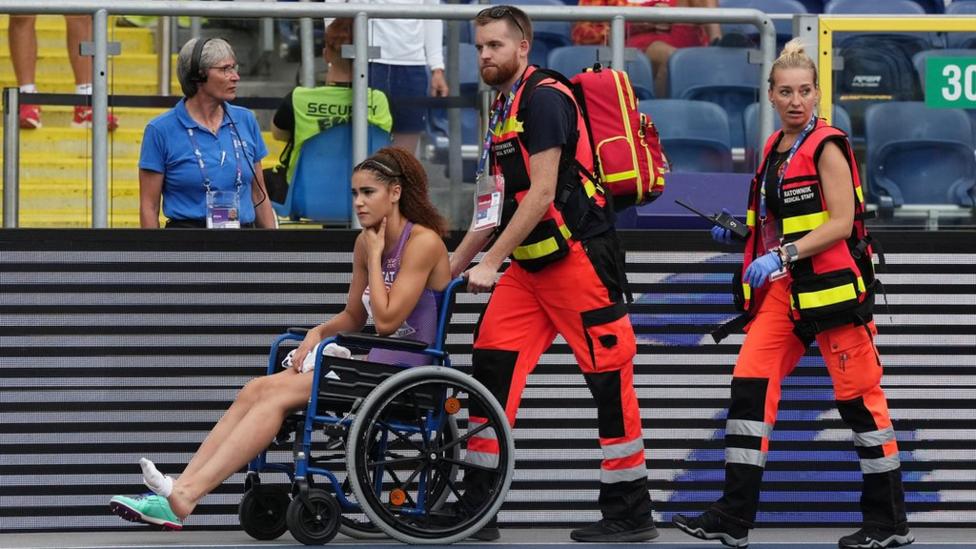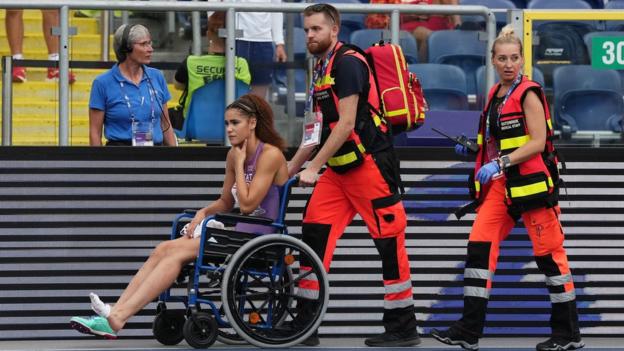 British high jumper Laura Zialor has revealed her shock at having to crowdfund her surgery after UK Athletics said it would not pay for it.
Zialor was competing at the European Team Championships last weekend when she ruptured her Achilles tendon.
The 24-year-old, who works as a part-time supply teacher, has raised £5,000 for surgery through crowdfunding.
"No-one wants to have to crowdfund. It's an absolute last resort but I've had to," she told BBC Sport.
Although she competed at the World Championships, Commonwealth Games and European Championships last summer, Zialor is not on UK Athletics funding.
Funding is awarded only to those deemed capable of winning global medals, and she was therefore told the governing body would not foot the bill for any surgery.
Instead, she had to sit in a hospital accident and emergency unit for two hours in her full Great Britain training kit on her arrival back in the UK, where she received confirmation of an injury that threatens to rule her out of next year's Olympics.
Zialor has now urged UK Athletics to change its policy and provide medical support for anyone injured while representing the country.
"I don't want people to have to go through that," said Zialor.
"I thought I would be covered, so to find out I wasn't was a shock."
UK Athletics has declined to comment.
Zialor's Achilles popped on the approach for her second effort at the championships in Chorzow, Poland, last Sunday.
"When I asked whether they [UK Athletics] would be covering anything medical for me, they said when we signed the policy for the European Team Champs it's written in it that they will not be liable for any personal injury that occurs while competing for them," she said.
"I don't know how other sports work but I would assume there is some sort of insurance in place for personal accidents.
"That clause where it says they don't cover personal accidents that occurred during the event, I feel like that should be changed while you are competing for their country."
Fellow British athlete Lorraine Ugen, a double world indoor long jump medallist, backed Zialor's calls, saying: "The fact that British athletes that injure themselves while competing for the country have to fundraise their own surgery and rehab is very alarming to me.
"She was wearing a GB vest, competing for the country while she got injured, and now she's left to fix it herself."
Seeking a swift solution for one of the most serious injuries in the sport, Zialor found a private surgeon and set up a crowdfunding page, surpassing her £5,000 target in less than 24 hours.
While that amount will cover the operation alone, she plans to use her own savings for consultations, expenses and other medical fees.
She will also be unable to continue her usual paid work as a part-time primary school supply teacher until her leg can bear weight.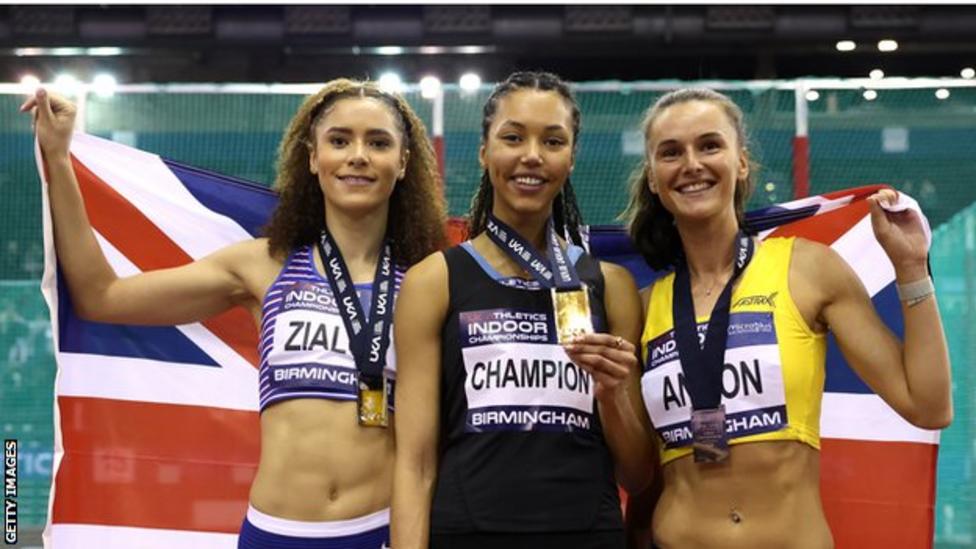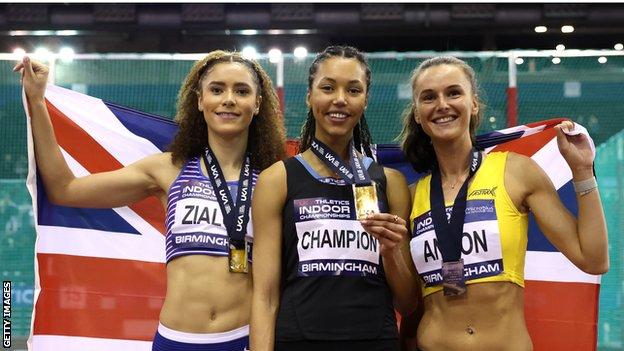 "The recovery from an Achilles rupture varies from six months to more than a year," she said. "I need to qualify for the Olympics by next June so it's going to be tight.
"Time is of the essence and every day counts in terms of me getting back in time for the Olympics.
"I've had an overwhelming amount of support and well-wishes. I can't believe how many people want to help me. I'm so grateful. It means the world to me.
"I am a very positive person and have the best support team around me to help me get through this. I know I have so much more to give in the sport."