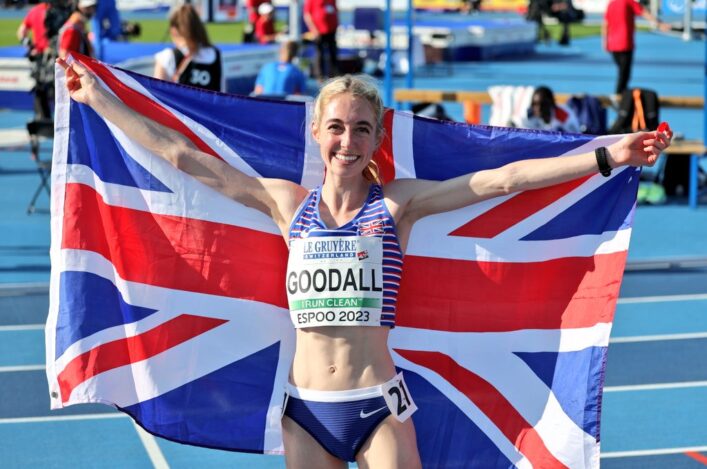 Photo by James Rhodes
Report on the British Athletics website
Alice Goodall completed a remarkable golden double for Scots with GB and NI at the European U23 Champs.
And Alyson Bell savoured sprint success, too, as part of a title-winning British quartet who set a new Championship Record in the Women's 4x100m final.
In an exciting battle for gold in the Women's 10,000m, Goodall reigned supreme as she led the race from gun to tape to add to Megan Keith's own memorable victory in the 5000m less than 48 hours earlier.
It was after 6000m, that Goodall started to up the pace which saw her drop Greece's Maria Kassou from the group, but she would find it harder to shake Italy's Sara Nestola.
From that point on it was a head-to-head with the Italian but Goodall staying firmly in control. As if the 10,000m wasn't enough of a challenge, the women had to contend with 24-degree heat.
Alice stepped up the pace but Nestola clung on and it was only really in the home straight that the Scot was sure of gold.
'The race was stressful having someone on your shoulder until the final 100m, but it went how I wanted it to,' said the Edinburgh AC/Edinburgh Uni Hare and Hounds athlete.
'The plan had been to keep it reserved for the first 5k, and then pick it up lap by lap after that, which I did quite well, but I didn't expect to have someone so close behind and was hoping my kick at the end would be enough to hold her off.
'It was honestly maybe only in the last 50m or so that I felt I was going to win. It was a great feeling and I have family here in Finland to celebrate with now.'
The women's 4x100m relay quartet of Cassie-Ann Pemberton, Amy Hunt, Alyson Bell and Aleeya Sibbons sealed a memorable gold after a stellar performance to take the European U23 title.
Out in front from the beginning, Pemberton passed the baton smoothly to teammate Hunt, who strengthened the lead to pass it to Alyson Bell in the second change over.
Bell expertly handed the baton to Sibbons for the final flourish, and there was no stopping them, with a clear lead as they went for gold, setting a new Championship record of 43.04.
Earlier in the day they were comfortable winners in their heat and the fastest quartet overall in a then European U23 leading time of 43.66 to qualify through to the final.
After the teams celebrations, Bell said: 'We knew we were four quick girls and we get along so well. We've been putting in lots of practice so consistently over the years.'
There was a sixth place finish in the Women's 3000m steeplechase for Sarah Tait.
The Lasswade AC/Stirling Uni athlete clocked a new Personal Best in that race at 9:54.74.
+++
Brodie Young was part of the GB and NI team who came through their 4x400m heat on Saturday.
And the team duly landed fine bronze medals in the final on Sunday as they came home in 3:03.12.
Italy took the golds and Turkey the silver medals. Well done to Brodie, his family, coach and all at Airdrie Harriers involed in his development.
*Sarah Calvert came home in 10th place in the Women's 1500m final on Sunday afternoon.
Sarah safely progressed from the heats and clocked 4:15.03 in the final.
It was good to see the livingston AC/Edinburgh Uni Hare and Hounds athlete, who is coached by Lewis Walker, contesting a European final only a few weeks after it looked like would not race much this summer.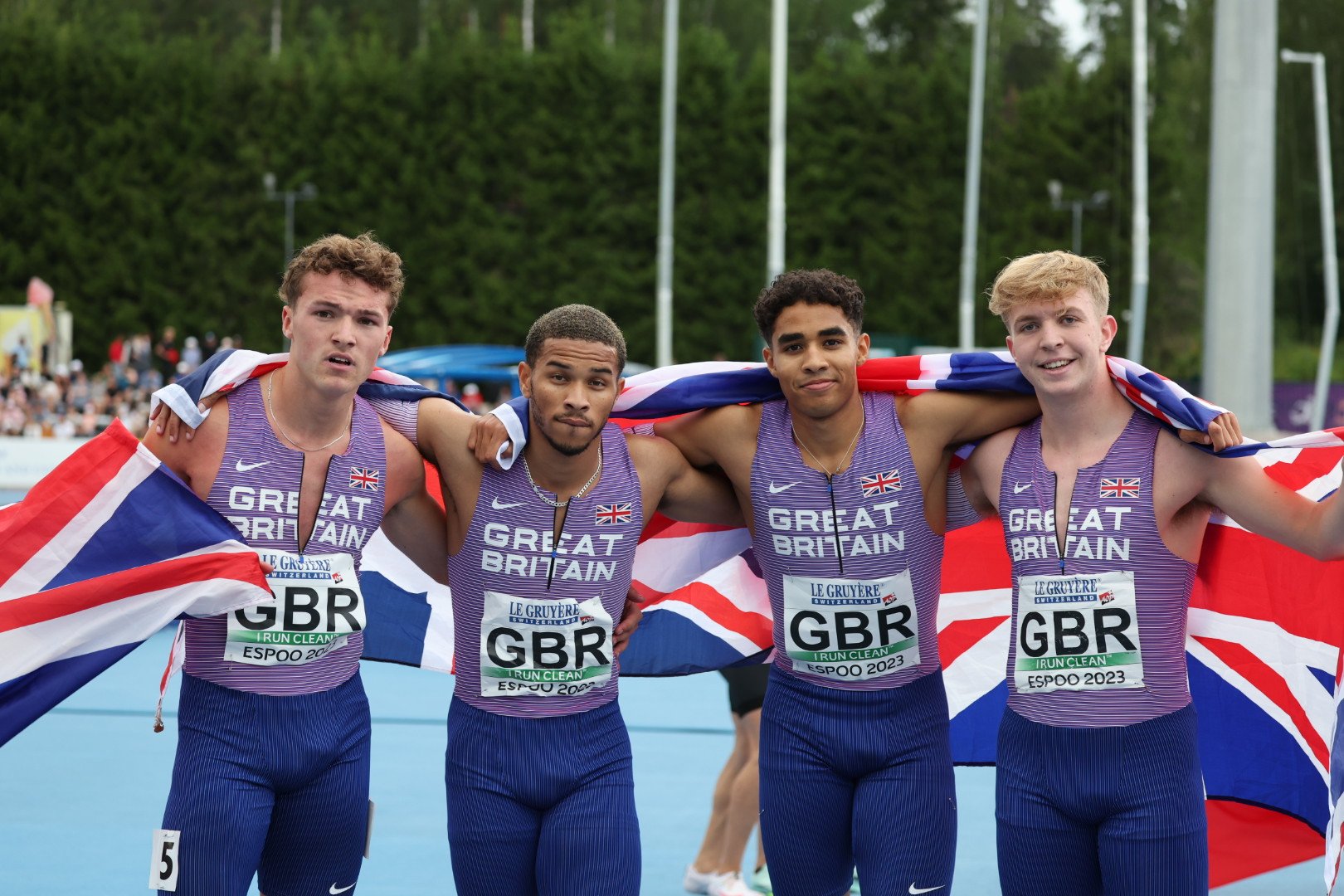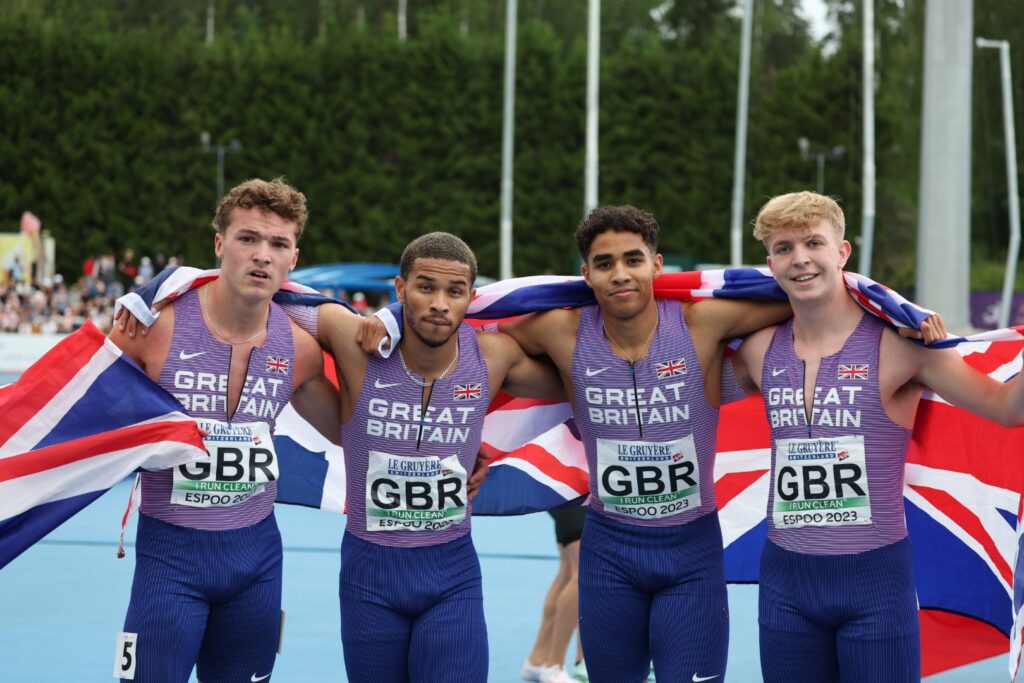 Tags:
Alice Goodall, Alyson Bell, Brodie Young, European U23 Champs, Finland, Sarah Calvert, Sarah Tait