Mike Krack has apologised to Aston Martin drivers Fernando Alonso and Lance Stroll over their recent slump but is confident the team have identified their car's main weaknesses.
After a strong start to the season, with the team claiming six podiums in eight races, recent performances have shown a regression in form. However, with a P5 finish for Alonso and P9 for Stroll at the Belgian Grand Prix, there is a sense that Aston Martin are now understanding where that downturn has come from.
READ MORE: Alonso enjoys run to P5 in Belgium as Aston Martin get 'back to normality' after dip in form
Alonso himself declared the team were back in the mix following that result in Spa, which helped the Silverstone-based outfit keep hold of third in the constructors' championship going into the summer break.
And, speaking at Spa, team boss Krack was also confident about the team's prospects going forward with updates on the way.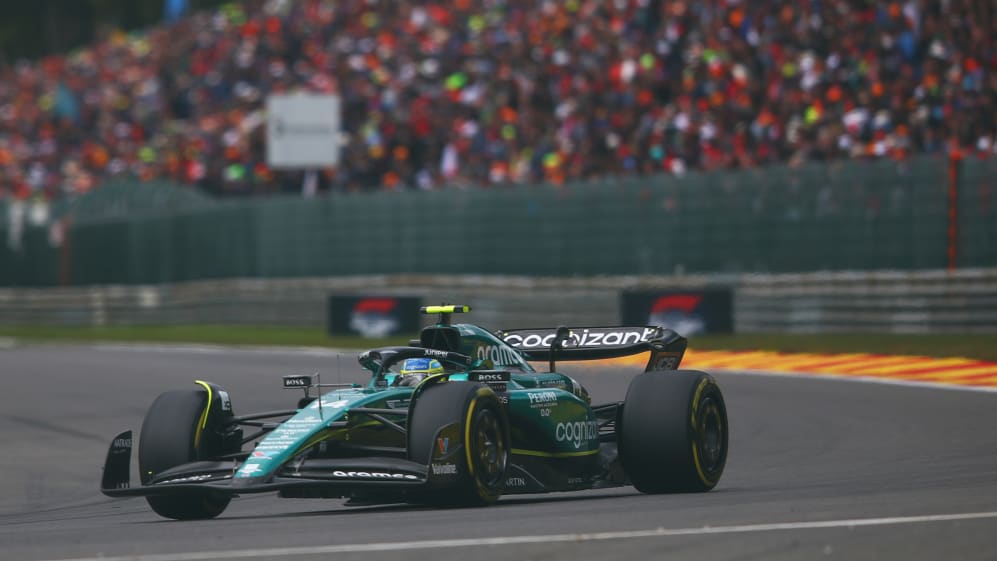 "I'm very confident because, over the last three or four events, you always need a little bit more data to see where you are because it's also a relative game," he said.
"Other competitors are also changing their cars, so you're always chasing a moveable target. But, at the end of the day, we are quite confident we have identified the main weaknesses and now it is about trying to solve them, and not trying to introduce others."
Krack was also full of praise for the team's two drivers, with the pair frequently showing a united front throughout the course of this season.
POWER RANKINGS: Where do the drivers stand after an intense Belgian Grand Prix weekend?
That attitude has helped the team understand where the dip in form has come from, although Krack did offer his own apology to the pair that the front-running car they had become used to slipped back down the pecking order.
"It's great to have Fernando but it's also great to have Lance in this context," Krack explained. "We are fortunate that both drivers have a very open dialogue, they exchange lots about their feelings of the car or about their thoughts.
"They often come into the debriefs or into the meetings with a consolidated opinion, which is very good for us because then you do not have to try and get into two development directions, but only take one. So we are quite happy with the way it has evolved over the last races.
Krack insists Aston Martin are 'confident we have identified the main weaknesses' of the AMR23
"The drivers, I have to say credit to both of them because it was a difficult situation when you are used to having a front-running car and then you start to slip back a little bit. It's easy to get destructive and it happened exactly the opposite so I'm really happy with the way that this has evolved.
"I'm really sorry for our drivers that we have not maybe managed to keep up there but, rest assured, we will try everything to come back."
With Alonso holding third place in the drivers' championship – by just one point over fourth-placed Lewis Hamilton – and Aston Martin only five points ahead of fourth-placed Ferrari in the constructors' standings, there will be no shortage of pressure once racing returns at the end of August.
GRILL THE GRID: Laughs, head-scratching and frustration as drivers take on the A-Z race winner challenge
But, as Krack insisted, there's plenty of motivation within the team as they look to earn the maximum number of points possible.
"We do not need to see the competitors to see the motivation," Krack added. "I think, when we see what we have achieved in the beginning – you know everybody wants the podiums – and this is the biggest motivation.
"It is not about the development of others, it is about this desire to do well and the desire to get back to the front. Together with our drivers we try everything because we want more of these."
Oops! Error retrieving TikTok post